Fire Alarm Systems



We offer design, installation, supply and regular maintenance of a wide range of fire alarm systems.
Fire alarm systems are one of the best investments for your bunsiness.
Fire is a fast moving and lethal, it can melt, burn and choke the life out of a building.
Fire can destroy property, contents and livelihood. With a fire alarm system and Emergency lighting you minimize the chances of a danger to life. Be safe!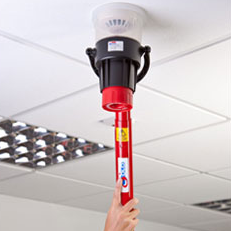 As with most electronic devices, they do need periodic testing.